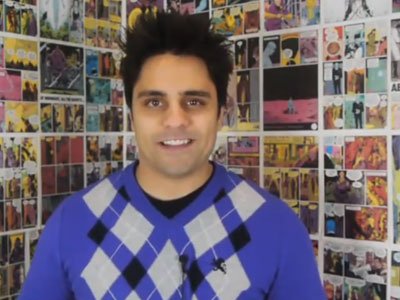 Ray William Johnson, is known for his main channel which exclusively features his staple show, Equals Three, now hosted by Robby Motz.
Jack's video parodying Johnson shows Jack's displeasure of Johnson's videos. The parody features Johnson (portrayed by Jack) performing another episode of Equals Three. While transitioning into an internet clip, Johnson's cameraman informs him of not having any more internet clips to review. The cameraman then suggests he does something original. Sometime afterwards, Johnson's head explodes after not being able to come up with an original idea.
In July 2012, another video mentioning Johnson was uploaded. The video, titled The Ray William Johnson Song, is a musical video featuring other YouTubers, including, Sean Klitzner, Olga Kay, Exotic Jess, PewDiePie, Steve Kardynal, Alex Cruz, KeepTheHeat, Ethan Newberry, Lil Deuce Deuce and Brock Baker. The video features a song sarcastically praising and complimenting Johnson. The song later repeats "dick jokes", which is a reference to how Equals Three features several dick jokes.
On Jack's second channel, jackisanerd, Jack has been seen stating that Johnson "just gets it".
Ray announced he was retiring Equals Three in 2014, but then the show was revived on his channel with a new host.