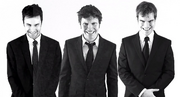 The Sideburns Crew is a comedy/singing trio consisting of Jack Douglass, Sean Klitzner , and Toby Turner
THE VALENTINE'S DAY SONG
Edit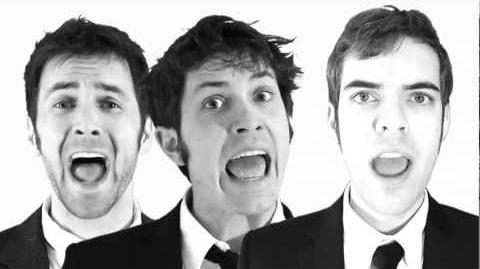 "THE VALENTINES DAY SONG" was uploaded to the Jacksfilms channel on February 14th, 2012.  It was the first song by the group to be released.  It started with Toby saying; "The following is an important message from the Sideburns Crew." as said words appeared on the screen, giving the group their name.  The song's focus features the trio serenading any girl who "finds herself alone on Valentine's Day." The song quickly takes a stalkerish tone, speaking of the romance of her "waking in a cold sweat, trying not to panic!"  The video ends with each of the three displaying Jack's trademark "Creeper Face  ."  
THE SIDEBURNS SONG
Edit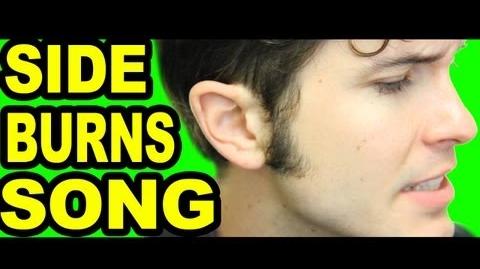 "THE SIDEBURNS SONG" was uploaded to the Tobuscus channel on June 30, 2012.  Toby and Jack sing vocals, and Sean plays piano.  It centers around Toby's very apparent love and possible obsession with his sideburns, a "baby pimp" appears at one point, (he discourages this proffession in children), and he tells of his birth.  It is the last song the Sideburns Crew have released as of September 2013.  
VidCon 2012 perfomance of "Sideburns"
Edit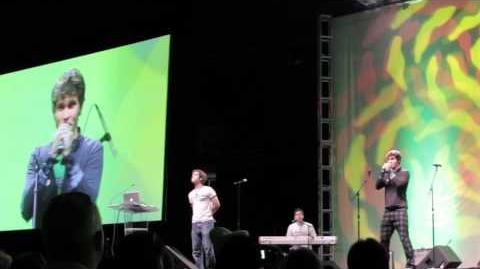 A video titled "VidCon 2012 'Sideburns' Live Performance" was uploaded to the channel called "Sean Klitzner" on July 1, 2012, only a couple days after the upload of the music video.  This is the only Sideburns Crew video on the channel up to date.  
Many of the fans wish there were more songs performed by the trio together.  
Some fans have created artwork for the Sideburns Crew.